About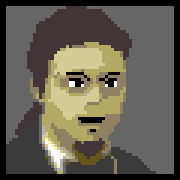 Hello! I'm John and I make things for a living. I design board and computer games, develop web & mobile apps, illustrate, compose music, and sometimes even write short novels. I've collected some of my works on this webpage. If you want to hire me (or, simply, write something nice), send me an e-mail at: jan.madejski.praca@gmail.com
Webdesign & programming
Based on my education background, I am a software engineer and throughout my whole professional career I've been developing all sorts of Internet applications & websites: from simple landing pages, through content-management systems, e-learning platforms, browser games and contests, to huge services, like web advertising or hosting management systems designed to handle massive traffic.
Music
Chibi YogSotHot (loop)
Rooftop Extravaganza (fragment)
Egg Snatcher (loop)
Fern Flower (fragment)
The Abduction Of Cows
Libra (fragment)
The Key And The Gate
I play a couple of instruments (non-professionally), but I prefer
composing
to performing. I write music for games and similar stuff.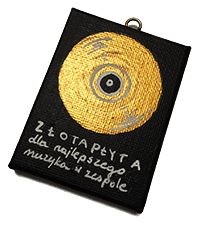 Also, I am the frontman of a one-man rock band ;) My debut album is coming soon - but I'll write about it another time.
>

ACHIEVEMENT UNLOCKED:
Portfolio loaded!

ACHIEVEMENT UNLOCKED:
Game completed!

ACHIEVEMENT UNLOCKED:
Flawless victory!

ACHIEVEMENT UNLOCKED:
Pretend to play sax

ACHIEVEMENT UNLOCKED:
Guitar shredder

ACHIEVEMENT UNLOCKED:
The eagle has landed!

ACHIEVEMENT UNLOCKED:
Pitfall

ACHIEVEMENT UNLOCKED:
Shock absorber

ACHIEVEMENT UNLOCKED:
Sax on the moon

ACHIEVEMENT UNLOCKED:
Lunar guitar

ACHIEVEMENT UNLOCKED:
Fusion

ACHIEVEMENT UNLOCKED:
Ride the lightning

ACHIEVEMENT UNLOCKED:
Darwin award

ACHIEVEMENT UNLOCKED:
Wormhole

ACHIEVEMENT UNLOCKED:
Gaze into Abyss

ACHIEVEMENT UNLOCKED:
Music lover

ACHIEVEMENT UNLOCKED:
Single song played