Game and puzzle crafting (analyzing, designing, coding, testing, illustrating...) is my lifetime passion, which I am now doing professionally. So far, I've worked on large-scale, as well as small projects, both independently and in various teams. Several of my own computer and board games have been published over the past years; I've made games for brands like Jack Daniel's, Marlboro and Play.
Dwergar: a board game about dwarven mine, for 2-4 players
Independent: cooperative board game, published on the 100th anniversary of the restoration of Poland's sovereignty
Battle of Warsaw: historical wargame for 2 players
Help Will Come Tomorrow: historical survival game
Basilisk: a fast board game for 2-5 players age 6+
King Popiel: another board game from the "Polish Legends" series
Golden Duck: newest game from the "Polish Legends" series, for 2-6 players
Gamedec: adventure board game for 1-6 players age 12+
Mech Rage: an old-school sci-fi shooter
I define games as entertainment, in which some rules clarify the goals, challenges (obstacles impeding goals) and tools (methods of obstacle avoiding). Tools and challenges are there to test some of the players' skills: intellect, agility, perception, risk assessment, negotiation skills, etc. I'm not interested in games, where the only "skills" required are: time, money and luck ;)
Tactical Mind II: an abstract logic board game
Mootantz: casual puzzle game
Take Care Of Me: a mobile game based on best-selling children novel series
Handuł: Merchants from Wilamowice: economical board game for 2-5 players age 10+
The Nutcracker: a family game for 2-4 players
Home of the Brave: a sociopolitical board game emphasizing the complexity of the world of modern U.S. politics, for 2-5 players age 16+
Savannah: a board game for 2-5 players age 6+
Jack's Custom: contest with series of browser mini-games. The main prize was renovated Dodge Charger '73
Build a City: Boardgame from Sulejówek
Play Woodstock Challenge: virtual obstacle course with "Woodstock Station 2016" (Polish rock music festival) theme
Vendors: a card game for 2-6 players age 12+
Nobleman Adventure: an educational mobile game
Since 2011 I'm a regular member of a board game designers and testers group called Monsoon. I highly recommend our weekly Warsaw meetings to all people interested in the game design process!
Bródno: educational board game, that describes growth and development of prewar Bródno (Warsaw city district)
Frank and Nefarious Calmarius: point & click adventure game
Pixel Prophecy: a nonogram puzzle game
Chibi YogSotHot: browser action/arcade game
Prohibition: card game connected to multiplayer browser game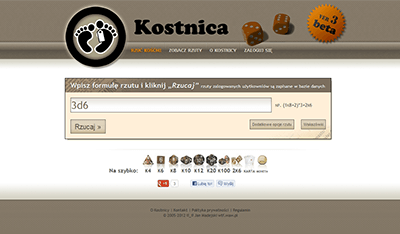 Die-house: virtual dice rolling webservice, useful during play-by-mail/play-by-forum gaming
???: I will be able to write more about this game soon ;)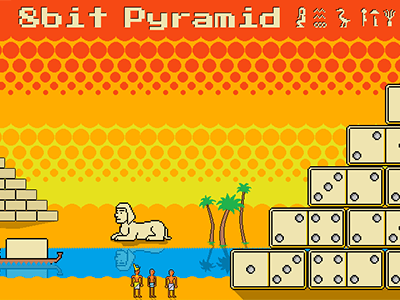 8bit Pyramid: free print-and-play board game for 2-4 players age 10+
Egg snatcher: simple game that aids social campaign about testicles self-examination
Tomatoes: an advert game about groceries and cooking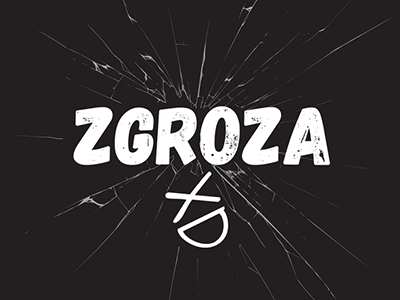 Zgroza XD: continuation of a party game "Zgroza" ("Horror")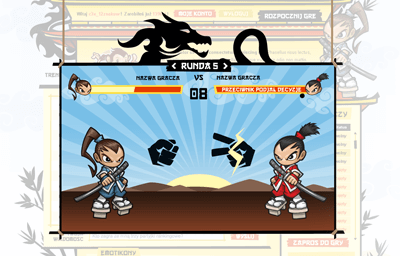 PaKaNo: browser game based on a Rock-Paper-Scissors hand game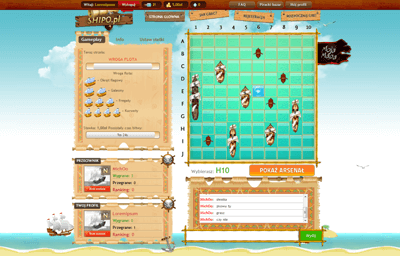 Shipo: "Battleship" game adaptation (with powerups ;)
As a bonus - board games I've made as an 8-12 year old kid (before I was devoured by role-playing games):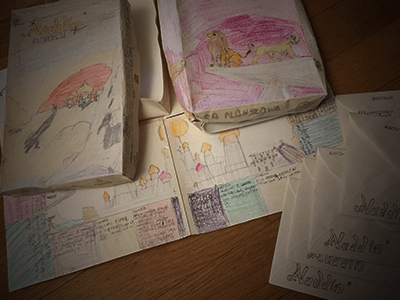 Aladdin and Lion King or "kids don't mind trademarked content" ;) Both games based on a "Talisman" board game mechanic
Monsters Slayers: my board adaptation of an old video game called "Moonstone"
Antibiotics: roll-and-move game about virus hunting (the medicine clearly breaks the blood-brain barrier)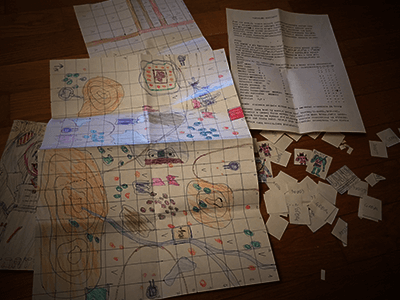 Star Crusades: a tactical game (probably inspired by "Battletech" or "Earthsiege" games)
SubMission: notice the sliding computer screen :) (the ship drawings were copied from a children popsci album, I guess)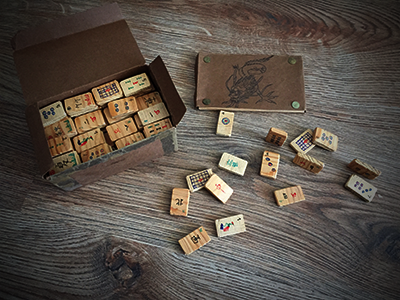 Mahjong: hand-made when I was 9.
I didn't knew the rules back then, but I've improvised my own solitaire version.